By
"
Wise men are not always silent, but they know when to be.
<p>
"
Author Unknown
By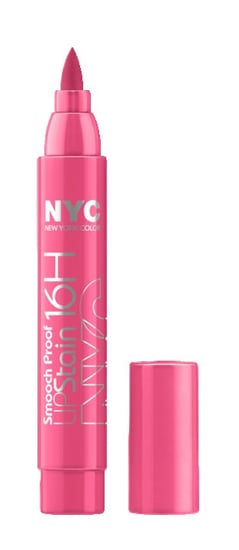 Lipstain vs Lipstick, I don't think it is beneficial to compare the two. I find a greater benefit using the two together. Lipstain unlike lipstick does not contain wax and is more dry feeling on the lips. Lipstain does just that, stain the lips. It comes in a variety of colors and truly lasts for hours. I use CoverGirl OutLast 425 (purchased at rite aid $7.49)which is a berry/red color. It lasted all day, and looks great. With the exception of its dry feeling, I love it. The 425 color is very vibrant. I still wear lipstick with my lipstain because it not only gives me some shine, but also moistens my lips. I have yet to find a lipstick that is truly long lasting, still on the hunt for that. Since I layer the lipstain underneath the lipstick, I still have color on my lips once the lipstick or lipgloss wears off. Also don't forget to exfoliate your lips with either a gentle tooth brush or a sugar scrub, this will help remove dead skin and prevent your lipstick from feathering.
By
konceitedstyle
reblogged this from
Beautopia Nails
and added:
This pink is so pretty yet very subtle. I am not the same complexion as the hand model, so I am very curious to see how it would look on a darker skin tone. I think it would be pretty. Definitely going to try and will post pics,
XOX Betsey - $9.50 at sephora.com
I very nearly didn't buy this, but I can't resist a pinky sandy nude to save my life. Up till this point, my favorite nude polish had been another Sephora by OPI: Don't Feed the Hand Models, which I used in this manicure. I still love that one, but this is now on top. It is a bit pinkier, and has a bit more grey in the base, but really the main reason is because it's so much more smooth and opaque. Also, I don't know when this started, but Sephora by OPI polishes are coming with a flat brush similar to the OPI Pro-Wide which makes me like it even more. This polish went on perfectly in two coats. That's a first for me with a nude polish, especially one this pretty. The color changes a bit depending on what light you're in. Sometimes is a really pale milky beige, and in others it's a light pinky grey sand. Sounds strange but, have mercy, it is gorgeous! It looks sexy on the nail, in my opinion. LOVE IT!!
By